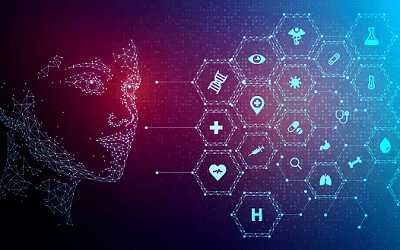 We specialize in delivering Custom AI Solutions that cater to the unique requirements of your business. With expertise in Digital Marketing, Web Development, Web Design, Social Media Marketing, Graphic Design, Web Hosting, and Google Ads services, we leverage the power of AI to drive innovation and efficiency.Our Custom AI Solutions are designed to enhance your digital presence, optimize processes, and deliver exceptional results. We understand that each business has its own challenges and objectives, and our team of AI experts works closely with you to develop tailored solutions that address your specific needs.
As a leading provider of Advance AI Marketing services, GraceSol stands out as the top company in the industry. Our commitment to excellence and a team of dedicated experts sets us apart as the go-to partner for exceptional website development solutions.
Unmatched Expertise in Advance AI Marketing
When it comes to Advance AI Marketing, we are the trusted experts delivering top-notch services. Our skilled team possesses extensive experience in crafting websites that not only meet but exceed expectations. We merge technical expertise with creative flair to build stunning websites that captivate your target audience and drive conversions.
Choosing the Best Advance AI Marketing Company
By selecting GraceSol as your Advance AI Marketing company, you're partnering with the best in the business. We have a proven track record of successful projects across various industries. Our commitment to innovation and staying ahead of technology ensures we provide cutting-edge solutions tailored to your unique business needs.
Cutting-edge Advance AI Marketing Services
Our comprehensive suite of Advance AI Marketing services covers every stage of your online journey. From concept and design to coding, testing, and deployment, our meticulous team handles each aspect of the development process. We follow industry best practices and leverage the latest tools and technologies to ensure your website excels in both aesthetics and functionality.
Unparalleled Expertise in Custom Advance AI Marketing
We understand that your business requires a customized approach. Our expertise lies in delivering tailor-made Advance AI Marketing solutions that align perfectly with your brand identity and objectives. By thoroughly understanding your business, we create websites that reflect your unique value proposition and leave a lasting impression on your visitors.
Delivering a Seamless User Experience
A great website goes beyond visual appeal; it must also provide an exceptional user experience. At GraceSol, we prioritize user-centric design principles to ensure your website is intuitive, easy to navigate, and optimized for various devices and screen sizes. By seamlessly blending aesthetics and functionality, we create websites that engage your visitors and increase conversion rates.
Experience the Difference with the Top Advance AI Marketing Company
Choosing GraceSol as your Advance AI Marketing partner means gaining access to unparalleled expertise, cutting-edge technologies, and a team dedicated to your success. We take pride in delivering websites that surpass your expectations, helping your business thrive in the digital landscape. Contact us today to experience the transformative power of working with the industry's top Advance AI Marketing company.
A Digital & AI Custom Solutions Hub
Custom AI Solutions Tailored to Your Business Needs | GraceSol Technologies
In Digital Marketing, our Custom AI Solutions leverage advanced algorithms to analyze customer data, predict trends, and optimize marketing campaigns, enabling you to target the right audience and drive conversions effectively.
For Web Development and Web Design, our Custom AI Solutions bring intelligent automation, personalization, and seamless user experiences. We utilize AI technologies to automate repetitive tasks, optimize website performance, and create dynamic designs that captivate your audience.
Our Social Media Marketing strategies are powered by Custom AI Solutions that help you understand customer sentiment, identify influencers, and create engaging content that resonates with your target audience.
With our AI-infused Graphic Design services, we leverage Custom AI Solutions to automate design workflows, enhance creative processes, and deliver visually stunning designs that align with your brand identity.
Experience reliable and scalable Web Hosting solutions integrated with Custom AI Solutions. Our hosting platforms utilize AI-driven optimizations to ensure high performance, security, and personalized experiences for your website visitors.
Leverage the power of Custom AI Solutions in your Google Ads campaigns. Our AI technologies analyze user behavior, optimize ad targeting, and deliver personalized ad experiences that drive higher click-through rates and conversions.
At GraceSol Technologies, we are committed to delivering AI solutions that are tailored to your business goals. Partner with us to unlock the full potential of AI and drive meaningful growth in your digital endeavors.