PROFESSIONAL LOGO DESIGN SERVICES IN LONDON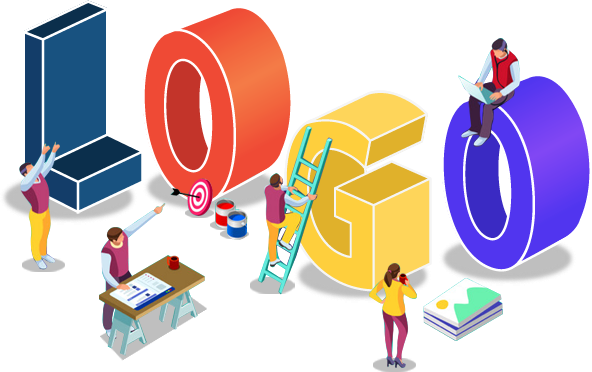 At GraceSol Technologies, the premier destination for Logo Design services, we recognize the pivotal role a compelling logo plays in the triumph of your brand. Our adept designers fashion one-of-a-kind, impactful logos that forge an enduring imprint. From crafting business logo designs and corporate logo designs to generating flyer designs, website designs, and brochure designs, our services are impeccably tailored to align with your specific requisites. Elevate your brand's presence with our expert Logo Design services in London.

Enhance Visibility
Business Logo Design
Corporate Logo Design
Flyer Design Logo
Development Business
Card Design Website
Design Magazine Design
Brochure Design
Company Logo Design
Custom Logo Design
Logo Designing Service Agency in London
Welcome to GraceSol Technologies, a renowned provider of professional Logo Designing Services. We recognize the pivotal role of a thoughtfully crafted logo in establishing a robust brand identity. Our team of skilled designers specializes in conceiving distinctive and impactful logos that encapsulate the essence of your enterprise.
Bespoke Logo Design: We invest the effort to grasp your brand, its principles, and target demographic, enabling us to formulate a logo that authentically mirrors your business. Our designers channel their expertise and inventiveness to formulate bespoke logo designs that are both visually compelling and unforgettable.
Visual Brand Identity: Beyond being a mere graphic element, a logo stands as the embodiment of your brand. We ensure that your logo effectively communicates your brand's identity, values, and narrative. Our objective is to craft a logo that makes a durable impression and sets your business apart in the competitive market.
Adaptability and Expandability: Our logo designs are conceived to be versatile and scalable, assuring their visual efficacy across a spectrum of platforms and sizes. Whether showcased on your website, social media profiles, or printed materials, our logos are optimized for clarity and visual allure.
Logo Design Services in London by GraceSol Technologies
GraceSol Technologies, the esteemed purveyor of Logo Designing services, acknowledges the crucial role of an impactful logo in conveying your brand's essence. Our adept Logo Design Services guarantee that your logo commands attention, resonates with your intended audience, and mirrors your brand's core.
Crafting Distinctive Logos: We immerse ourselves in comprehending your brand, principles, and target demographic to engender tailor-made logo concepts that harmonize with your vision. Our skilled designers explore typography, hues, and aesthetics to engender visually captivating logos that stir the intended sentiments.
Refinement and Personalization: Your input is invaluable, and we work collaboratively to refine and personalize the logo concepts to align with your preferences. Our ambition is to fabricate a logo that enthralls your audience and epitomizes your brand's individuality.
Versatility and Expandability: Our logos are engineered to sustain clarity and impact across various platforms and dimensions. Be it on websites, social media, or printed materials, your logo will radiate brilliance in every context.
Design with Timeless Appeal: We steer clear of passing design trends and concentrate on conceiving timeless logos that withstand the test of time. Our aspiration is to contrive an indelible design that empowers your brand to establish a robust presence.
Brand Cohesiveness: We ascertain your logo aligns seamlessly with your brand directives, perpetuating uniformity across all marketing paraphernalia. We provide logo files in assorted formats for effortless integration.
Rely on GraceSol Technologies to mold a visually captivating logo that encapsulates your brand's principles and fosters an enduring impression. Reach out today to explore your logo design requisites and elevate your brand's visual identity.