Social Media Marketing Dubai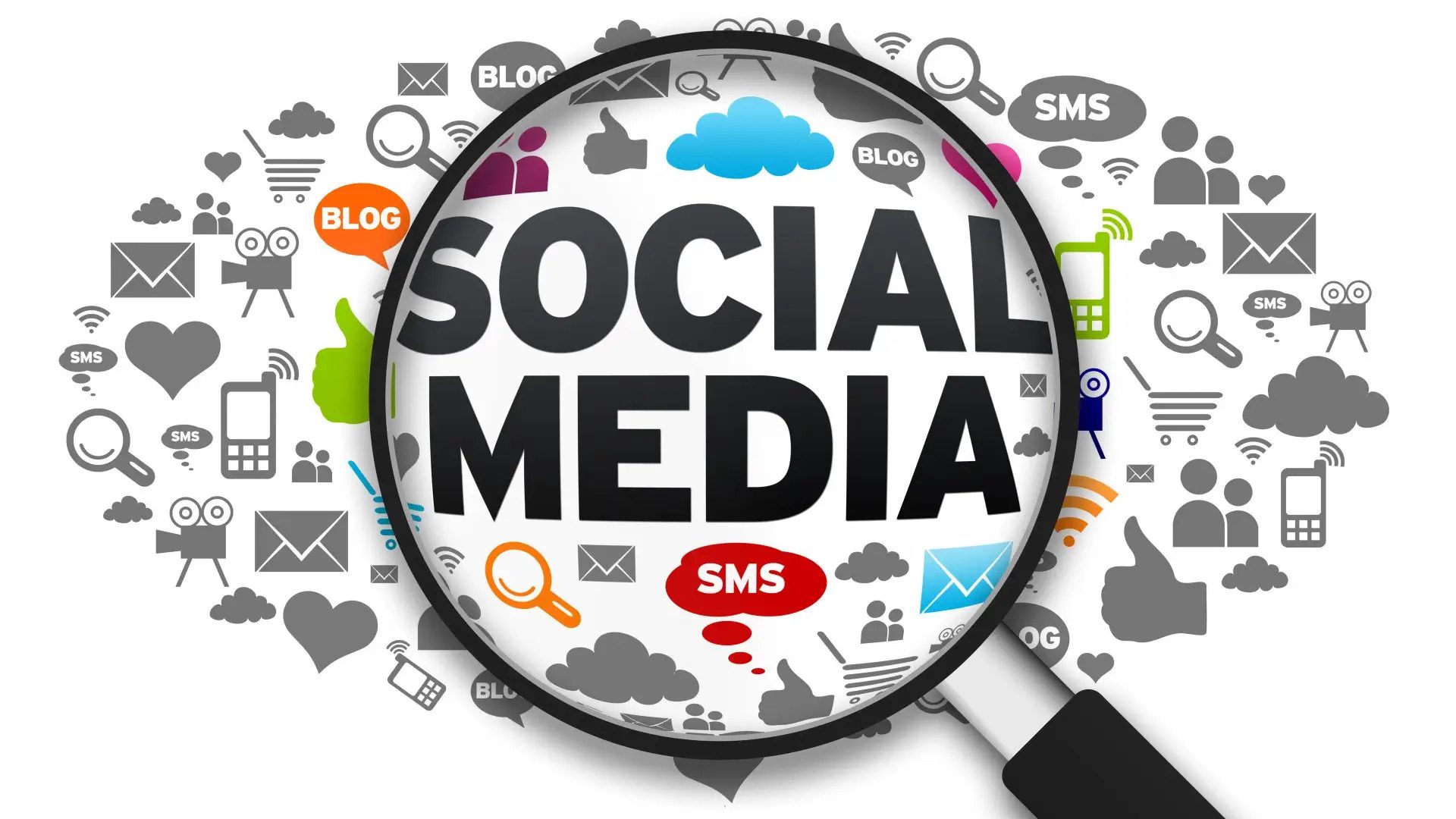 Welcome to GraceSol Technologies, your trusted destination for comprehensive digital marketing solutions in Dubai. As a leading provider of Social Media Marketing services, we help businesses establish a strong online presence, engage with their target audience, and drive meaningful results.
Our expert team specializes in crafting strategic social media campaigns tailored to your unique business goals. We understand the power of social media in today's digital landscape and leverage popular platforms to maximize your brand's visibility and reach.
Social Media Marketing Agency in Dubai 
At GraceSol Technologies, we understand that every business is unique. That's why we take a personalized approach to Social Media Marketing, crafting strategies that align with your brand identity, target audience, and industry dynamics. Our goal is to create meaningful connections between your brand and your customers, fostering engagement, loyalty, and growth.Partner with us to unlock the full potential of social media for your business. Let our experienced team guide you through the ever-evolving world of social media marketing, helping you navigate the complexities and achieve remarkable results.
From creating eye-catching visuals to writing captivating captions, we optimize every aspect of your social media profiles to leave a lasting impression. Our experts monitor trends and leverage analytics to identify opportunities, refine your strategy, and achieve optimal results.Whether you're looking to build brand awareness, drive website traffic, generate leads, or increase sales, our Social Media Marketing services can be tailored to meet your specific objectives. We stay up-to-date with the latest industry trends and algorithms to ensure that your social media campaigns are effective and successful.
Digital Marketing  in Dubai
Social Media Marketing Dubai Solutions by GraceSol Technologies
At GraceSol Technologies, we offer exceptional Social Media Marketing services in Dubai to help businesses establish a strong online presence, drive engagement, and achieve their marketing goals. With a comprehensive suite of digital solutions, including web development, web design, graphic design, and Google Ads, we have the expertise to create impactful social media campaigns that deliver results.
Harness the Power of Social Media for Your Business
In today's digital landscape, social media plays a vital role in connecting businesses with their target audience. Our team of experienced social media marketers understands the dynamics of various platforms and utilizes them strategically to maximize your brand's visibility and engagement.
Tailored Strategies for Effective Social Media Campaigns
We believe that every business is unique, and that's why we develop customized social media strategies that align with your brand identity, target audience, and marketing objectives. Our experts conduct in-depth research to understand your industry landscape and competitors, enabling us to create compelling campaigns that stand out.
Engaging Content that Captivates Your Audience
Content is at the heart of successful social media marketing. Our talented team of content creators, designers, and copywriters collaborate to develop engaging visuals, captivating captions, and informative posts that resonate with your audience. We ensure that every piece of content reflects your brand's voice and values, driving meaningful interactions.
Targeted Advertising for Maximum Reach
As a Google Ads certified agency, we have the expertise to integrate social media advertising into your marketing strategy. We leverage advanced targeting options to reach your ideal customers, optimize campaigns for maximum ROI, and track performance metrics to refine our approach continually.
Data-Driven Approach for Continuous Improvement
Our social media marketing campaigns are data-driven, allowing us to monitor key metrics, analyze audience behavior, and adapt strategies in real-time. Through comprehensive analytics and reporting, we provide insights into campaign performance, enabling you to make informed decisions and optimize your social media presence.
Partner with GraceSol Technologies for Your Social Media Success
With our comprehensive range of digital services, we are well-equipped to elevate your social media marketing efforts in Dubai. Whether you need assistance with platform selection, content creation, advertising, or campaign management, our dedicated team is here to help you achieve your social media goals.