Web Hosting Services in Dubai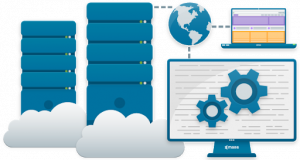 GraceSol Web Hosting is a trusted and reliable hosting solution provider in Dubai with over a decade of experience. Our hosting solutions cater to businesses of all sizes, offering a smooth and hassle-free hosting setup. Whether you have a small website or a complex web application, our managed hosting services ensure your online presence is secure, fast, and always accessible.With our managed GraceSol hosting services, you can focus on your business growth while we take care of your cloud infrastructure. Our team of experts will handle all the technical aspects, including server management, security, backups, and updates. You can have peace of mind knowing that your website is in safe hands.
Hosting Service Agency in Dubai 
At GraceSol Technologies, we offer top-quality web hosting services in Dubai. Our hosting solutions are designed to provide a reliable and secure platform for your website. With our competitive pricing, we strive to offer the cheapest hosting options in Dubai without compromising on quality.Our hosting services are tailored to meet the needs of businesses of all sizes. Whether you're a small startup or a large enterprise, we have the right hosting package for you. Our robust infrastructure ensures fast loading times and optimal performance, guaranteeing a seamless user experience for your website visitors.


When you choose GraceSol Technologies for your hosting needs, you can expect reliable servers, 24/7 technical support, and a team of experts dedicated to ensuring your website is always up and running. We understand the importance of website availability, and our hosting services are designed to keep your website accessible around the clock.With our web hosting services in Dubai, you can focus on growing your online presence and reaching your target audience while we take care of the technical aspects. Trust GraceSol Technologies to provide you with reliable and affordable hosting services in Dubai. Contact us today to discuss your hosting requirements and let us help you establish a strong online presence.
Cheapest Web Hosting Dubai
Reliable Web Hosting Services in Dubai GraceSol Technologies
Experience top-quality web hosting services in Dubai with GraceSol Technologies. Our hosting solutions offer a solid foundation for your online presence, delivering exceptional performance and peace of mind. Choose from our range of hosting services:
Shared Hosting: Cost-effective and suitable for small to medium-sized websites, our shared hosting plans provide ample storage space, bandwidth, and email accounts.

VPS Hosting: Get more control and resources with our flexible and scalable Virtual Private Server (VPS) hosting, ensuring optimal performance and customization options.

Dedicated Hosting: For high-traffic websites, our dedicated hosting plans offer a dedicated server for maximum performance, security, and handling of large traffic volumes.

Cloud Hosting: Experience unparalleled scalability, reliability, and flexibility with our cloud hosting services, ensuring high availability and efficient resource utilization.

Managed Hosting: Leave server management to our experts with our managed hosting services, allowing you to focus on your business while enjoying reliable hosting.

SSL Certificates: Prioritize website security with our SSL certificates, encrypting data transmission and enhancing search engine ranking and credibility.
Benefit from our 24/7 technical support, ensuring timely assistance with any hosting-related queries or technical issues. Trust GraceSol Technologies for reliable web hosting that meets the unique needs of your business. Contact us today to discuss your hosting requirements and enhance your online presence.
Best Hosting Services in UAE