TIKTOK MARKETING SERVICES
We are a Leading TikTok Marketing Company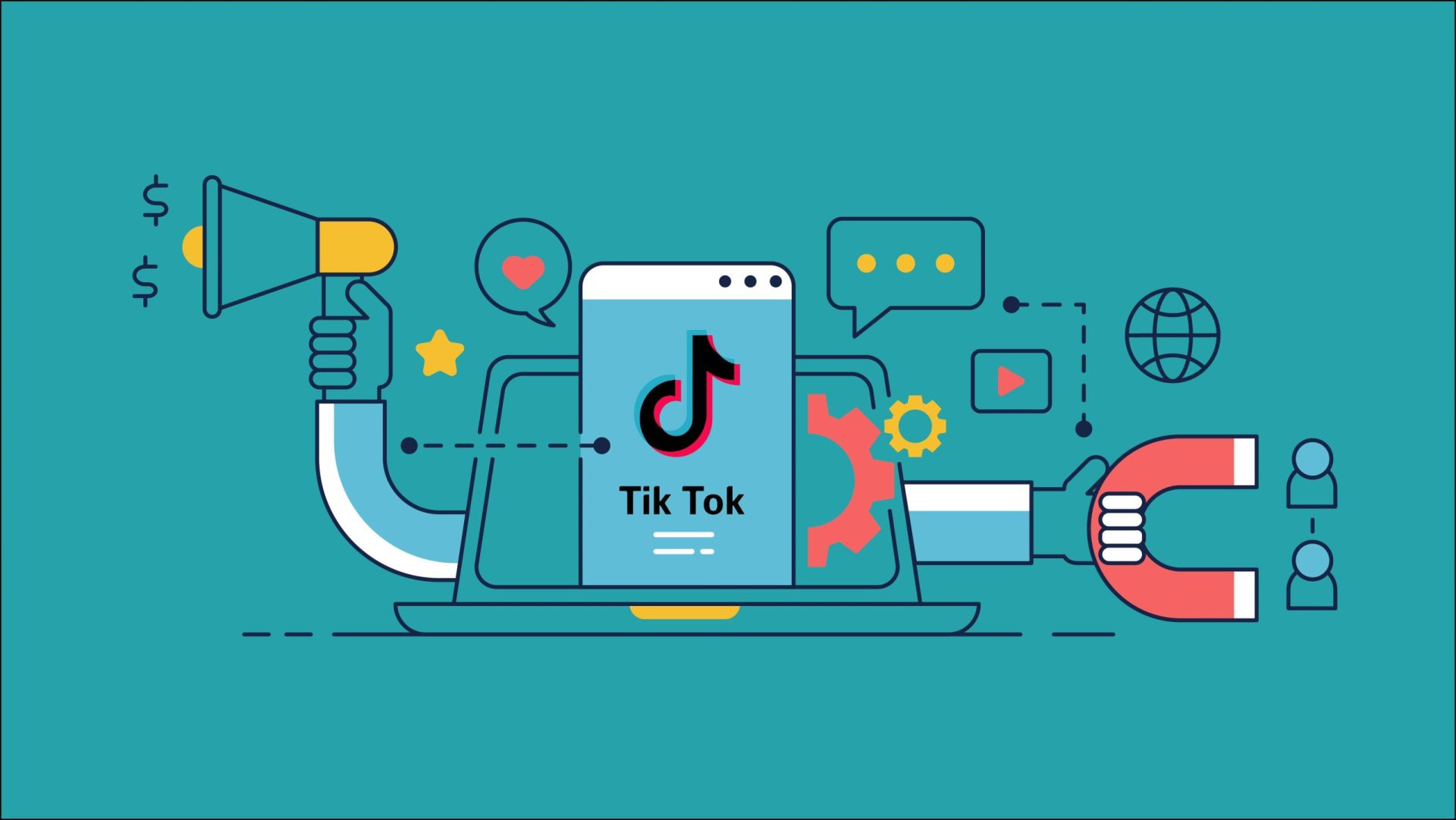 TikTok Marketing is an essential strategy to reach and engage with a vast audience on one of the fastest-growing social media platforms. At GraceSol Technologies, we offer comprehensive TikTok Marketing services to help businesses leverage the power of this popular platform. Our expert team understands the unique dynamics of TikTok and crafts engaging and viral-worthy content that resonates with your target audience. From creating entertaining videos to launching viral challenges and influencer collaborations, we help you maximize your brand visibility and drive user engagement. Our data-driven approach ensures that your TikTok Marketing campaigns are optimized for success, reaching the right audience at the right time. With GraceSol Technologies as your TikTok Marketing partner, you can tap into the immense potential of this platform and take your brand to new heights of social media success. Trust us to deliver innovative TikTok Marketing strategies that elevate your brand presence and capture the attention of millions of users.
TikTok Marketing Services Provider 
As a leading TikTok Marketing Services provider, GraceSol Technologies is committed to helping businesses harness the power of TikTok to reach a massive and highly engaged audience. Our experienced team of marketers and content creators understands the nuances of TikTok and develops tailored strategies to promote your brand effectively. We offer a comprehensive range of TikTok Marketing Services, including content creation, influencer partnerships, hashtag campaigns, and analytics tracking. Whether you're looking to build brand awareness, drive user engagement, or increase conversions, our services are designed to align with your business goals. We stay updated with the latest trends and best practices on TikTok to ensure your brand stays relevant and resonates with the platform's dynamic user base. Trust GraceSol Technologies to be your trusted partner in navigating the world of TikTok Marketing and unlocking its full potential for your brand's success. Let us help you stand out and make an impact on TikTok with our expert TikTok Marketing Services.
Top Digital Marketing Sevices Company
Unlock Online Success with GraceSol: The Top Digital Marketing Company
GraceSol takes the lead as the top digital marketing company, renowned for delivering exceptional services. Our commitment to excellence and a team of dedicated experts set us apart as the go-to partner for outstanding website development solutions.
Unmatched Expertise in Digital Marketing
When it comes to digital marketing, we are the trusted experts delivering top-notch services. Our skilled team possesses extensive experience in crafting websites that not only meet but exceed expectations. We merge technical expertise with creative flair to build stunning websites that captivate your target audience and drive conversions.
Choosing the Best Digital Marketing Company
By selecting GraceSol as your digital marketing company, you're partnering with the best in the business. We have a proven track record of successful projects across various industries. Our commitment to innovation and staying ahead of technology ensures we provide cutting-edge solutions tailored to your unique business needs.
Cutting-edge Digital Marketing Services
Our comprehensive suite of digital marketing services covers every stage of your online journey. From concept and design to coding, testing, and deployment, our meticulous team handles each aspect of the development process. We follow industry best practices and leverage the latest tools and technologies to ensure your website excels in both aesthetics and functionality.
Unparalleled Expertise in Custom Digital Marketing
We understand that your business requires a customized approach. Our expertise lies in delivering tailor-made digital marketing solutions that align perfectly with your brand identity and objectives. By thoroughly understanding your business, we create websites that reflect your unique value proposition and leave a lasting impression on your visitors.
Delivering a Seamless User Experience
A great website goes beyond visual appeal; it must also provide an exceptional user experience. At GraceSol, we prioritize user-centric design principles to ensure your website is intuitive, easy to navigate, and optimized for various devices and screen sizes. By seamlessly blending aesthetics and functionality, we create websites that engage your visitors and increase conversion rates.
Experience the Difference with the Top Digital Marketing Company
Choosing GraceSol as your digital marketing partner means gaining access to unparalleled expertise, cutting-edge technologies, and a team dedicated to your success. We take pride in delivering websites that surpass your expectations, helping your business thrive in the digital landscape.
Maximize Your Brand's Reach and Engagement with TikTok Marketing
TikTok has taken the social media world by storm, capturing the attention of millions of users worldwide. At GraceSol Technologies, we understand the immense potential of TikTok as a marketing platform. Our TikTok services empower businesses to leverage this viral sensation and connect with their target audience in a whole new way. From creative content creation to strategic influencer collaborations, we help you create a TikTok presence that stands out and engages users. Our team of experts combines the latest trends, data-driven insights, and innovative strategies to craft compelling TikTok campaigns that align with your brand identity. Whether you're looking to boost brand awareness, drive user engagement, or increase conversions, our TikTok services are tailored to your unique business goals. Trust GraceSol Technologies to be your partner in navigating the dynamic world of TikTok and unlocking its potential for your brand's success. Let's embark on an exciting TikTok marketing journey together and captivate your audience like never before.
Why Choose GraceSol Technologies for TikTok Marketing?
Targeted Advertising: We leverage TikTok's advanced targeting capabilities to reach your ideal audience. By utilizing demographic, interest-based, and behavioral targeting options, we ensure that your ads are seen by the right people, increasing the likelihood of engagement and conversions.

Compelling Ad Creatives: Our creative team designs visually appealing and engaging TikTok ad creatives that capture attention and drive action. We optimize the ad visuals, copy, and call-to-action buttons to maximize click-through rates and generate meaningful results.

Campaign Optimization: We continuously monitor and optimize your TikTok ad campaigns to improve their performance. Through A/B testing, audience analysis, and performance tracking, we refine your campaigns, maximizing their effectiveness and return on investment.

Remarketing Strategies: We implement remarketing strategies on TikTok to target users who have previously interacted with your brand or visited your website. By re-engaging these users with relevant ads, we enhance brand recall, nurture customer relationships, and drive conversions.

Analytics and Reporting: We provide comprehensive analytics and reporting to track the performance of your TikTok  ad campaigns. We offer valuable insights into key metrics such as reach, engagement, and conversions, enabling data-driven decision-making and campaign optimization.
Our TikTok  Marketing Process:
Strategy and Objective Setting: We work closely with you to define your TikTok marketing objectives and develop a customized strategy aligned with your business goals. We identify target audiences, messaging approaches, and campaign objectives to guide our efforts.

Audience Research and Targeting: We conduct in-depth audience research to understand your target market's demographics, interests, and behaviors. Based on this research, we create custom audience segments and target them with tailored messaging.

Ad Creative Development: Our creative team designs captivating TikTok ad creatives that resonate with your target audience. We craft compelling visuals, persuasive copy, and effective call-to-action elements to maximize engagement and conversions.

Campaign Execution and Optimization: We launch your TikTok ad campaigns, closely monitoring their performance and making data-driven optimizations along the way. We continuously refine targeting, ad placements, and messaging to maximize campaign effectiveness.

Performance Tracking and Reporting: We provide detailed performance reports, highlighting key metrics and insights on the success of your TikTok  ad campaigns. We review the results with you, identify areas of improvement, and provide recommendations for future campaigns.
Unlock the full potential of TikTok marketing for your business with GraceSol Technologies.