Social Media Optimization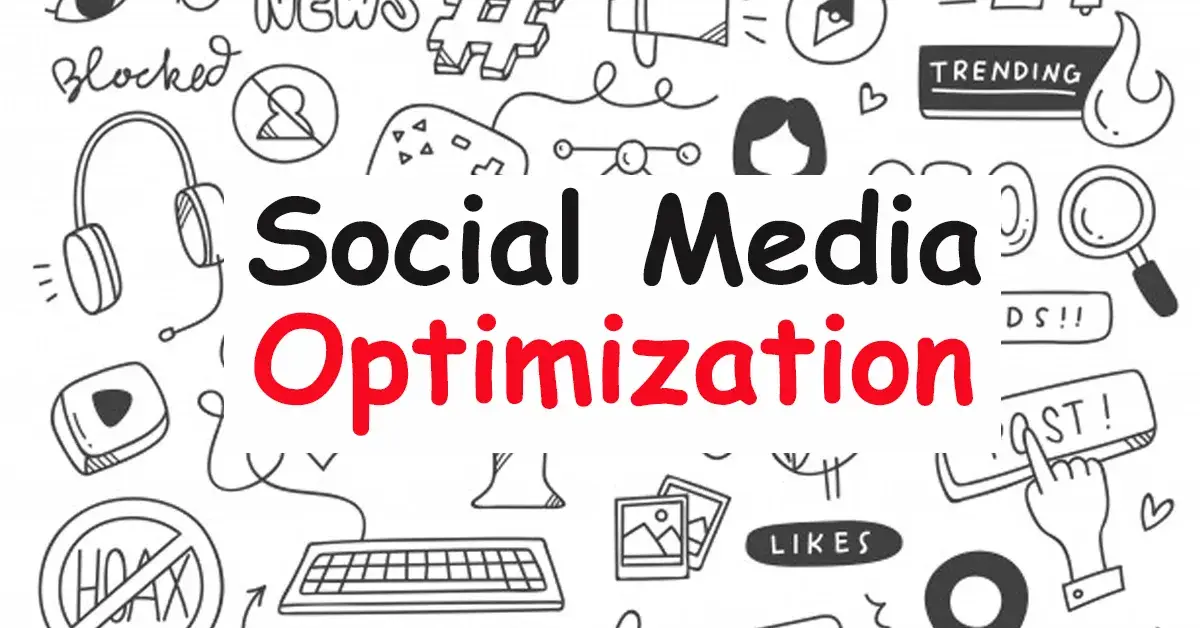 At GraceSol Technologies, we integrate SMO with other digital marketing strategies to create a cohesive and effective online presence for your brand. Our services include web development, web design, graphic design, web hosting, and Google Ads, ensuring that all aspects of your online presence work harmoniously together.With our Social Media Optimization services, you can expect increased brand visibility, higher engagement rates, and ultimately, a boost in website traffic and conversions. Our goal is to help you harness the power of social media to drive meaningful results for your business.
At GraceSol Technologies, we are a dedicated SMO Marketing Agency that understands the uniqueness of every business. We believe in taking a personalized approach to Social Media Marketing, crafting strategies that align perfectly with your brand identity, target audience, and industry dynamics. Our goal is to create meaningful connections between your brand and your customers, fostering engagement, loyalty, and growth.Partner with our experienced team to unlock the full potential of social media for your business. We understand that navigating the complexities of social media marketing can be challenging, which is why we are here to guide you every step of the way. Our experts stay up-to-date with the latest trends, algorithms, and best practices to ensure that your social media campaigns are effective and successful.
From creating eye-catching visuals to writing captivating captions, we optimize every aspect of your social media profiles to leave a lasting impression. We understand the importance of staying on top of trends and leveraging analytics to identify opportunities and refine your strategy. With our knowledge and expertise, we can help you achieve optimal results and maximize your social media presence.Whether you're looking to build brand awareness, drive website traffic, generate leads, or increase sales, our Social Media Marketing services can be tailored to meet your specific objectives. We work closely with you to understand your goals and develop strategies that align with your business objectives. With our industry insights and strategic approach, we ensure that your social media campaigns are targeted, engaging, and yield tangible results.
Top Social Media Optimization Company
GraceSol has emerged as the leading provider of Social Media Marketing services, solidifying its position as the top company in the industry. Our unwavering commitment to excellence and a team of dedicated experts make us the go-to partner for exceptional website development and optimization solutions.
Unparalleled Proficiency in Social Media Marketing
When it comes to Social Media Marketing, we are the trusted experts delivering top-notch services. Our skilled team possesses extensive experience in crafting websites that not only meet but exceed expectations. We combine technical expertise with creative flair to build stunning websites that captivate your target audience and drive conversions.
Choosing the Pinnacle of Social Media Marketing Companies
By selecting GraceSol as your Social Media Marketing company, you're forging a partnership with the best in the business. We have a proven track record of successful projects across various industries. Our commitment to innovation and staying at the forefront of technology ensures that we provide cutting-edge solutions tailored to your unique business needs.
Cutting-edge Social Media Marketing Services at Your Disposal
Our comprehensive suite of Social Media Marketing services covers every stage of your online journey. From conceptualization and design to coding, testing, and deployment, our meticulous team handles each aspect of the development process. We adhere to industry best practices and leverage the latest tools and technologies to ensure that your website excels in both aesthetics and functionality.
Unrivaled Expertise in Custom Social Media Marketing Solutions
We understand that your business demands a personalized approach. Our expertise lies in delivering tailor-made Social Media Marketing solutions that perfectly align with your brand identity and objectives. By gaining a thorough understanding of your business, we create websites that reflect your unique value proposition and leave a lasting impression on your visitors.
Delivering a Seamless User Experience
A remarkable website goes beyond visual appeal; it must also provide an exceptional user experience. At GraceSol, we prioritize user-centric design principles to ensure that your website is intuitive, easy to navigate, and optimized for various devices and screen sizes. By seamlessly integrating aesthetics and functionality, we create websites that engage your visitors and significantly increase conversion rates.
Experience the Transformation with the Foremost Social Media Marketing Company
Choosing GraceSol as your Social Media Marketing partner grants you unparalleled expertise, cutting-edge technologies, and a team dedicated to your success. We take immense pride in delivering websites that surpass your expectations, propelling your business to thrive in the digital landscape. Contact us today to unlock the transformative power of working with the industry's foremost Social Media Optimization company.
Social Media Optimization Solutions by GraceSol Technologies
At GraceSol Technologies, we offer comprehensive Social Media Optimization (SMO) services to help businesses establish a strong online presence, drive engagement, and maximize their social media potential. Our team of experts specializes in crafting effective SMO strategies tailored to your unique business needs. From optimizing your social media profiles to creating engaging content and leveraging data-driven insights, we ensure that your brand thrives in the dynamic world of social media.
Unlock the Power of Social Media for Your Business
In today's digital landscape, social media plays a pivotal role in connecting businesses with their target audience. Our Social Media Optimization services are designed to harness the power of social platforms, enhancing your brand visibility, increasing followers, and fostering meaningful interactions. We work closely with you to understand your business objectives and develop SMO strategies that align with your goals.
Optimized Social Media Profiles
Our SMO experts optimize your social media profiles to ensure they reflect your brand identity and attract your target audience. We enhance the visual appeal, craft compelling descriptions, and optimize key elements such as profile pictures, cover photos, and bio sections. By optimizing these elements, we help you make a strong impression and drive more engagement.
Engaging Content Creation
Content is king in the world of social media. Our skilled content creators develop engaging and shareable content that resonates with your audience. From captivating visuals to compelling captions and informative posts, we ensure that every piece of content reflects your brand's voice and values. By delivering consistent and valuable content, we increase audience engagement and establish your brand as an authority in your industry.
Data-Driven Insights and Analytics
We believe in the power of data to drive informed decisions. Our SMO services include data analysis and insights to track the performance of your social media campaigns. We monitor key metrics, analyze audience behavior, and make data-driven recommendations for continuous improvement. By understanding what works and what doesn't, we optimize your social media strategy to achieve better results.
Integration with Digital Marketing Strategy
Social media optimization is an integral part of a comprehensive digital marketing strategy. Our experts ensure seamless integration between your social media efforts and other digital marketing channels such as SEO, PPC, and content marketing. By aligning these strategies, we create a cohesive online presence that maximizes your brand's visibility and drives targeted traffic to your website.
Partner with GraceSol Technologies for Social Media Success
With our extensive range of services, including Digital Marketing, Web Development, Web Design, and Graphic Design, GraceSol Technologies is your one-stop solution for social media optimization. Our team of dedicated professionals is committed to delivering exceptional results that help your business thrive.