Hosting Migration
Free migration Service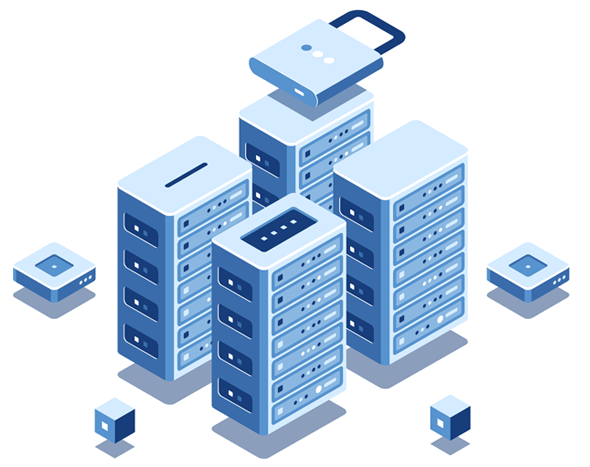 Our all-inclusive web hosting plan has everything you need to power your website. Now with even more reasons to try GraceSol! $1.50 for 1 month of service. Try our service to see for yourself why so many are making the switch. Our competitors have high renewal rates, GraceSol does not! and a majority of our customers have migrated from other hosts.Your website will load faster than ever because our servers are never overloaded. The network is route optimized. We also run the latest server optimization and security technology.
For a standard shared hosting migration please have a full cPanel backup ready for download. You do not need to upload it to your new GraceSol shared hosting account, however, doing so will save some time. The current GraceSol account should have no data in it, as the backup will overwrite any data.
Domain and Hosting Services
Reliable Domain and Hosting Solutions for Your Online Presence
GraceSol offers comprehensive domain and hosting services that provide a solid foundation for your online presence. Whether you're starting a new website or looking to migrate an existing one, our reliable and secure hosting solutions, combined with domain registration services, ensure that your website is accessible to your audience around the clock.
Domain Registration and Management
Choosing the right domain name is crucial for establishing your online brand identity. At GraceSol, we assist you in finding the perfect domain name that aligns with your business and is memorable to your target audience. Our domain registration services include domain name search, registration, DNS management, and domain renewal, ensuring that your domain remains secure and up-to-date.
Secure and Scalable Hosting Solutions
Our hosting solutions are designed to provide a secure and reliable environment for your website. We offer a range of hosting options, including shared hosting, virtual private servers (VPS), and dedicated servers, allowing you to choose the solution that best suits your needs and budget. With state-of-the-art infrastructure, advanced security measures, and 24/7 monitoring, we ensure the stability and performance of your website.
Website Migration and Setup
If you have an existing website hosted elsewhere, our team can assist you with seamless website migration to our hosting platform. We handle the technical aspects of the migration process, ensuring minimal downtime and preserving the integrity of your website. Additionally, we provide assistance with website setup, CMS installation, and configuration, making it easy for you to get your website up and running quickly.
Robust Security Measures
Protecting your website and sensitive data is our priority. We implement robust security measures, including firewalls, SSL certificates, malware scanning, and regular backups, to safeguard your website from potential threats. Our proactive approach to security ensures that your website remains safe and secure, providing peace of mind for you and your visitors.
Technical Support and Maintenance
At GraceSol, we believe in providing exceptional customer support. Our knowledgeable technical support team is available round the clock to assist you with any hosting-related queries or issues you may encounter. We also offer ongoing maintenance services, including software updates, performance optimization, and regular backups, to ensure the smooth operation of your website.
Partner with a Trusted Domain and Hosting Provider
Choosing GraceSol as your domain and hosting service provider means partnering with a trusted company that prioritizes reliability, security, and exceptional customer support. We take pride in delivering hosting solutions that meet the unique needs of businesses, enabling them to establish a strong online presence. Let us handle your domain and hosting requirements so that you can focus on growing your business with confidence.
Hosting Migration Services by GraceSol Technologies
Are you looking to migrate your website to a new hosting provider? Look no further. GraceSol Technologies offers professional Hosting Migration Services to ensure a seamless transition while minimizing downtime and preserving the integrity of your website.
Why Choose GraceSol Technologies for Hosting Migration?
Expertise and Experience: Our team of skilled professionals has extensive experience in handling hosting migrations. We understand the complexities involved in transferring your website from one hosting provider to another, and we have the knowledge and expertise to execute the process smoothly.

Minimize Downtime: We know that every minute your website is offline can result in lost opportunities and revenue. Our migration experts work diligently to minimize downtime during the transition. We plan and execute the migration process carefully, ensuring that your website remains accessible to visitors throughout the migration period.

Seamless Data Transfer: Our migration specialists utilize advanced techniques to transfer your website's files, databases, and other assets seamlessly. We take extra precautions to safeguard your data during the migration process, ensuring that everything is transferred accurately and securely.

Compatibility and Optimization: We ensure compatibility between your website and the new hosting environment, making any necessary adjustments to optimize performance. Our team assesses your website's requirements and configures the new hosting environment to ensure optimal speed, reliability, and security.

DNS and Domain Configuration: Our migration services also include DNS and domain configuration, ensuring that your website's domain name is properly linked to the new hosting provider. We handle all technical aspects of the migration, so you can focus on your core business activities.

Post-Migration Support: Our commitment to your satisfaction extends beyond the migration process. We provide post-migration support to address any issues or concerns that may arise after the transition. Our team is readily available to assist you and ensure that your website functions smoothly in the new hosting environment.
Trust GraceSol Technologies to handle your hosting migration with professionalism and expertise. We take the hassle out of the migration process, allowing you to focus on your business while we handle the technical aspects.