Stationery Design Services
Top Agency for Logo & Brand Identity Services : Establish Your Brand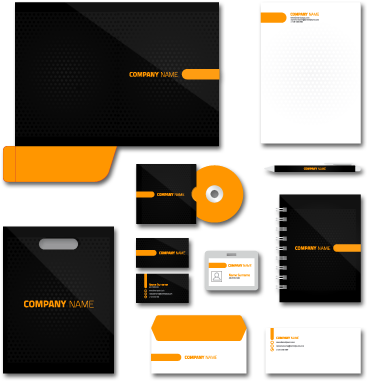 Stationary Design, Your business identity and branding of your company name is the most important medium to convey your message to your customers.Corporate branding includes business logo design, business stationery design, business presentation design and much more… Business cards are an essential part of a marketing promotion and company image. When you hand someone your business card, they will form an opinion about your company. Letterhead is one of the key elements to your corporate identity. It is ground zero from a design standpoint. The layout, type styles, and colors you establish here dictate the design of all the pieces that follow — from your business cards and envelopes to your website brochure.
Complete your branding with very attractive custom stationery design that keeps you looking professional. Get custom stationery design from GraceSol and we will create something you will love.
Best Graphic Designing Company
When it comes to graphic designing, GraceSol stands out as the best company in the industry. With our exceptional services and a team of talented designers, we take your visual communication to new heights.
Unmatched Expertise in Graphic Designing
At GraceSol, we have a team of skilled designers with unmatched expertise in the field of graphic designing. With their creativity and attention to detail, they bring your ideas to life and create visually stunning designs that captivate your target audience.
Choosing the Best Graphic Designing Company
By choosing GraceSol as your graphic designing company, you are selecting the best in the business. We have a proven track record of delivering high-quality designs across various industries. Our commitment to excellence and client satisfaction ensures that we meet and exceed your expectations.
Cutting-edge Graphic Designing Services
Our comprehensive suite of graphic designing services covers a wide range of needs. From logo design and branding to marketing collateral and digital graphics, our talented designers can handle it all. We stay updated with the latest design trends and tools to ensure that your designs are modern, impactful, and tailored to your brand identity.
Unparalleled Expertise in Custom Graphic Designing
We understand that every business has its unique style and requirements. That's why we specialize in delivering custom graphic designing solutions that align perfectly with your brand. Our designers take the time to understand your vision and create designs that represent your brand identity accurately.
Delivering Visual Excellence
At GraceSol, we believe that great design goes beyond aesthetics. It should effectively communicate your message and engage your audience. Our designers focus on creating designs that not only look visually appealing but also effectively convey your brand's values and objectives.
Experience the Difference with the Best Graphic Designing Company
Choosing GraceSol as your graphic designing partner means collaborating with the best in the industry. With our talent, expertise, and commitment to excellence, we ensure that your designs leave a lasting impact on your audience. Contact us today to experience the transformative power of working with the best graphic designing company.
Professional Stationery Design Services by GraceSol Technologies
In the digital age, a strong and consistent brand image is essential for establishing credibility and making a lasting impression. At GraceSol Technologies, we offer professional stationery design services to help you create cohesive and visually appealing brand materials that elevate your business identity.
Elevate Your Brand with Custom Stationery Design
Business Cards: Your business card is often the first impression you make on potential clients and partners. Our stationery design services include the creation of professional and eye-catching business card designs that reflect your brand identity and leave a memorable impression.

Letterheads and Envelopes: Consistent branding across your official correspondence is crucial for maintaining a professional image. We design custom letterheads and envelopes that incorporate your logo, colors, and typography, creating a cohesive visual identity that reinforces your brand.

Email Signatures: An email signature is an opportunity to showcase your brand and provide important contact information. Our stationery design services encompass the creation of personalized and visually appealing email signatures that align with your brand identity and enhance your professional communication.

Presentation Templates: Presentations are an effective way to communicate your ideas and offerings to clients and stakeholders. We design custom presentation templates that reflect your brand elements, ensuring a consistent and visually appealing presentation experience.

Notepads and Sticky Notes: Customized notepads and sticky notes can serve as practical and branded giveaways or internal office supplies. We create designs that incorporate your brand elements, making these everyday items an extension of your brand identity.

Folders and Brochures: For marketing and promotional materials, we design folders and brochures that present your information in an organized and visually appealing manner. Our designs capture the essence of your brand and help you stand out from the competition.

Brand Style Guide: To maintain consistency across your stationery and other brand materials, we provide a comprehensive brand style guide. This guide outlines the proper usage of your brand elements, including logo variations, colors, typography, and other design guidelines.
At GraceSol Technologies, we understand the importance of a strong brand identity and consistent visual representation. Our stationery design services are tailored to meet your specific requirements and deliver designs that align with your brand vision.