PROFESSIONAL LOGO DESIGN SERVICES in DUBAI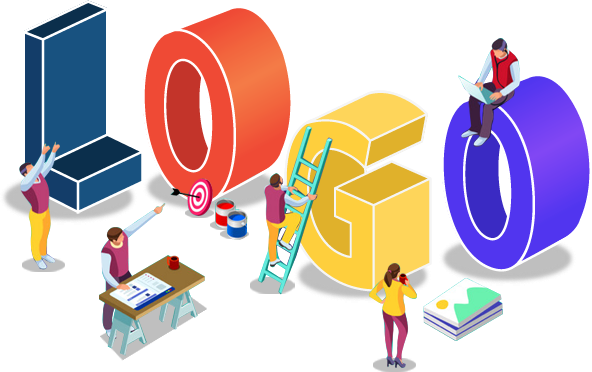 GraceSol Technologies, the leading provider of Logo Designing services in Dubai, understands the significance of a captivating logo for your brand's success. Our expert designers create unique and impactful logos that make a lasting impression. Whether it's business logo design, corporate logo design, flyer designs, website designs, or brochure designs, we tailor our services to suit your specific needs. Elevate your brand with our Logo Designing expertise in Dubai.
Increase visibility
Business logo design
Corporate logo design
Flyer designs
Logo development
Business card designs
Website designs
Magazine designs
Brochure designs
Company logo design
Custom logo design
Logo Designing Service Agency in Dubai 
Welcome to GraceSol Technologies, a leading provider of professional Logo Designing Services in Dubai. We understand the importance of a well-crafted logo in establishing a strong brand identity. Our team of skilled designers specializes in creating unique and impactful logos that capture the essence of your business.
Tailored Logo Design: We take the time to understand your brand, its values, and target audience to develop a logo that truly represents your business. Our designers employ their expertise and creativity to create custom logo designs that are visually appealing and memorable.
Visual Brand Identity: A logo is more than just a graphical element; it is the face of your brand. We ensure that your logo communicates your brand's identity, values, and message effectively. Our goal is to create a logo that leaves a lasting impression and helps differentiate your business in the competitive Dubai market.
Versatility and Scalability: We design logos that are versatile and scalable, ensuring they maintain their visual impact across different platforms and sizes. Whether displayed on your website, social media profiles, or printed materials, our logos are optimized for clarity and visual appeal.
Graphic Designing  in Dubai
Logo Design Services in Dubai I GraceSol Technologies
GraceSol Technologies, the premier provider of Logo Designing services in Dubai, recognizes the significance of a compelling logo in conveying your brand's identity. Our professional Logo Design Services ensure your logo captures attention, resonates with your target audience, and reflects your brand essence.
Crafting Unique Logos: We delve into understanding your brand, values, and audience to develop custom logo concepts that align with your vision. Our talented designers explore typography, colors, and styles to create visually appealing logos that evoke the desired emotions.
Refinement and Customization: We value your feedback, collaborating with you to refine and customize the logo concepts to meet your preferences. Our aim is to create a logo that captivates your audience and showcases your brand's uniqueness.
Versatility and Scalability: Our logos are designed to maintain clarity and impact across various platforms and sizes. Whether on websites, social media, or print materials, your logo will shine in any context.
Timeless and Memorable Design: We avoid design trends and focus on crafting timeless logos that stand the test of time. Our goal is to create a memorable design that helps your brand establish a strong presence.
Brand Consistency: We ensure your logo aligns with your brand guidelines, maintaining consistency across all marketing materials. We provide logo files in different formats for seamless integration.
Trust GraceSol Technologies to create a visually captivating logo that embodies your brand's values and leaves a lasting impression. Contact us today to discuss your logo design needs and elevate your brand's visual identity.