FACEBOOK MARKETING SERVICES IN LONDON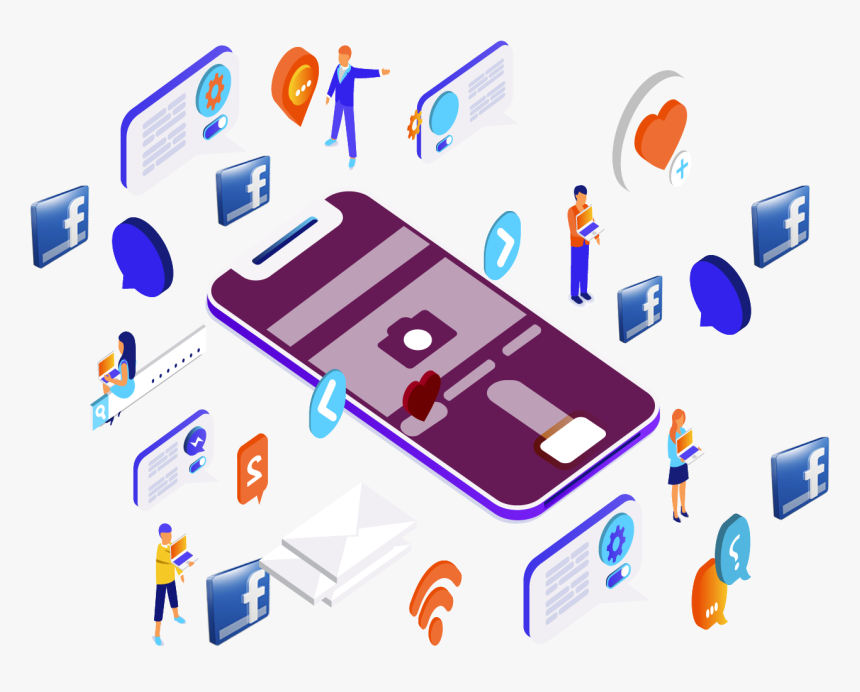 As a specialized agency for Facebook Marketing services based in London, we apply established methodologies and tactics to establish connections between you and your desired audiences. This results in enhanced traffic, leads, sales, and the cultivation of customer loyalty.
Given the vast user base on Facebook, the demand for proficient Facebook Marketing agencies is on the rise. It's imperative to focus on audiences that carry the potential for long-term customer value. Employing advertising campaigns on the Facebook platform not only ensures immediate visibility but also provides the most favorable return on investment. Furthermore, the resultant surge in website traffic contributes to an improved standing in Google search rankings.
Facebook Marketing Services Provider in UK
In today's digital era, business proprietors are making the transition from traditional in-person sales to online commerce. In order to effectively connect with potential clientele, the utilization of Facebook Marketing is vital. As a specialized provider of Facebook Marketing services based in London, we implement tried-and-true techniques and strategies to establish connections with your desired audiences. This, in turn, drives traffic, generates leads and sales, all while cultivating a sense of customer loyalty.
Given the extensive Facebook user base, there is a surging demand for adept Facebook Marketing agencies. It is paramount to concentrate exclusively on audiences with the potential for lasting customer value. Employing advertising campaigns on the Facebook platform not only ensures immediate visibility, but also yields the optimal return on investment. Additionally, the resultant uptick in website traffic contributes to an enhancement in Google search rankings.
The distinctive selling proposition of Facebook campaigns lies in its varied targeting parameters, setting it apart from other social media platforms. This positions Facebook as an indispensable component of your digital marketing strategy for the effective promotion of products and services. Don't overlook the opportunity to harness the influence of Facebook Marketing Services to realize your business objectives.
Digital Marketing Services Agency 
Unleashing Online Triumph through Tailored Web Development
Embark on an unparalleled journey to online success with GraceSol, the preeminent web development agency renowned for its exceptional offerings. Our team of professionals specializes in bespoke web development, crafting websites that embody your distinctive brand identity and propel your business aspirations to new heights. From captivating aesthetics to flawless functionality, we deliver websites that etch an indelible mark on your intended audience. Equipped with extensive industry acumen, cutting-edge technologies, and a client-centric ethos, we are fully committed to delivering web development solutions that transcend your anticipations.
Adaptive Design and SEO: Amplifying Your Digital Presence
In the contemporary digital terrain, possessing a website that captivates users across all devices is indispensable. At GraceSol, we prioritize adaptive design, ensuring that your website radiates excellence and performs impeccably on desktops, laptops, tablets, and mobile gadgets. Our adept developers harness the latest methodologies and technologies to forge adaptive designs that seamlessly adjust to various screen dimensions, thus furnishing a fluid user experience. Furthermore, we optimize your website for search engines, integrating SEO best practices from the outset to augment your online prominence and channel organic traffic to your platform.
Safety and Dependability: Shielding Your Virtual Existence
At GraceSol, we grasp the pivotal significance of security and dependability in the modern digital landscape. We enact robust security protocols and adhere to industry pinnacles to fortify your website and data against potential vulnerabilities. Our dedicated team conducts rigorous testing and quality assurance protocols to guarantee the streamlined operation of your website and the provision of a secure haven for your visitors. With our unwavering dedication to security and dependability, you can entrust us to preserve your virtual presence while you channel your energies toward expanding your enterprise.
Social Media Marketing in UK
Unleash the Power of Facebook Marketing in UK for Business Success by GraceSol Technologies
GraceSol Technologies, your reliable ally in Facebook Marketing Services. Unlock the power of Facebook to connect with your desired audience, establish brand recognition, and catalyze conversions. Drawing from our proficiency in digital marketing, web development, web design, social media marketing, graphic design, web hosting, and Google Ads, we tailor strategies that pave the way for your business success.
Why Opt for GraceSol Technologies for Facebook Marketing?
Precision Targeting: Harness Facebook's advanced targeting capabilities to reach the right audience, fostering engagement and conversions.
Compelling Advertisement Creatives: Our creative squad crafts visually captivating and engaging Facebook ads that captivate attention and drive immediate response.
Campaign Refinement: We consistently monitor and enhance your campaigns to elevate performance and maximize your returns on investment.
Remarketing Tactics: Reconnect with users who've engaged with your brand, boosting brand retention and propelling conversions.
Analytics and Reporting: In-depth analytics and detailed reports to track campaign efficacy and inform data-driven choices.
Our Approach to Facebook Marketing:
Strategizing and Objective Definition: Chart objectives, pinpoint target audiences, and delineate campaign aims.
Audience Investigation and Precision Targeting: Thorough exploration to shape customized audience segments and tailor-made messaging.
Crafting Compelling Ad Creatives: Captivating visuals, persuasive copy, and potent call-to-action components.
Execution and Refinement of Campaigns: Launch, oversee, and optimize campaigns for maximal impact.
Tracking Performance and Issuing Reports: Elaborate reports spotlighting key metrics and insights for future enhancements.
Unleash the latent possibilities of Facebook marketing alongside GraceSol Technologies. Reach out today to engage in a conversation about your requirements and amplify your brand's virtual footprint.